Welcome to the EIMC Web Site. As the years go by, growing challenges have become ever-present in our daily manufacturing activities. This gives some evidence that our development and growth are strongly based upon man's uninterrupted improvement and evolution.
Such is the evolution of EIMC, originally founded as Electronics Industry Manufacturing Consultants and now encompassing Electroplating Innovation in Modeling Concepts.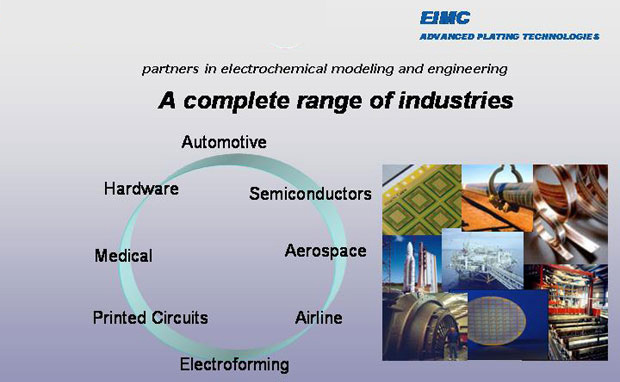 We hope you learn from and enjoy the EIMC Web Site. Emerging technology fosters growth. Please feel free to visit our page often. There will be updates from time to time. We appreciate your interest and especially your feedback.
Home | About Us | News | Downloads | Legal Notices | Contact Us
©2002-2022 EIMC, All Rights Reserved.